When Johnny Hands comes home to find roommate, Marcell Tykes has left their place a mess, he isn't happy! Hands runs a tight ship and is hellbent on teaching the tight bootied twink a lusty lesson. Marcell is lounging about on his bed while their place looks like a dorm room after a rager; and, THAT makes Johnny's blood boil.
Tyke's deliciously trained dancer derriere happens to be in the perfect position for a well earned punishing. He's bent over his unmade bed and Johnny isn't about to let this teachable tush training moment go to waste. Heavy handed Hands humiliates the hottie and goes hog wild on that hot hiney of his, spanking the FUCK out of the kid. He swats Tyke's tight seat with sultry spankings that get more severe every moment! Johnny starts the sexy session with Tyke's trousers on; but, taking them off is just too tempting.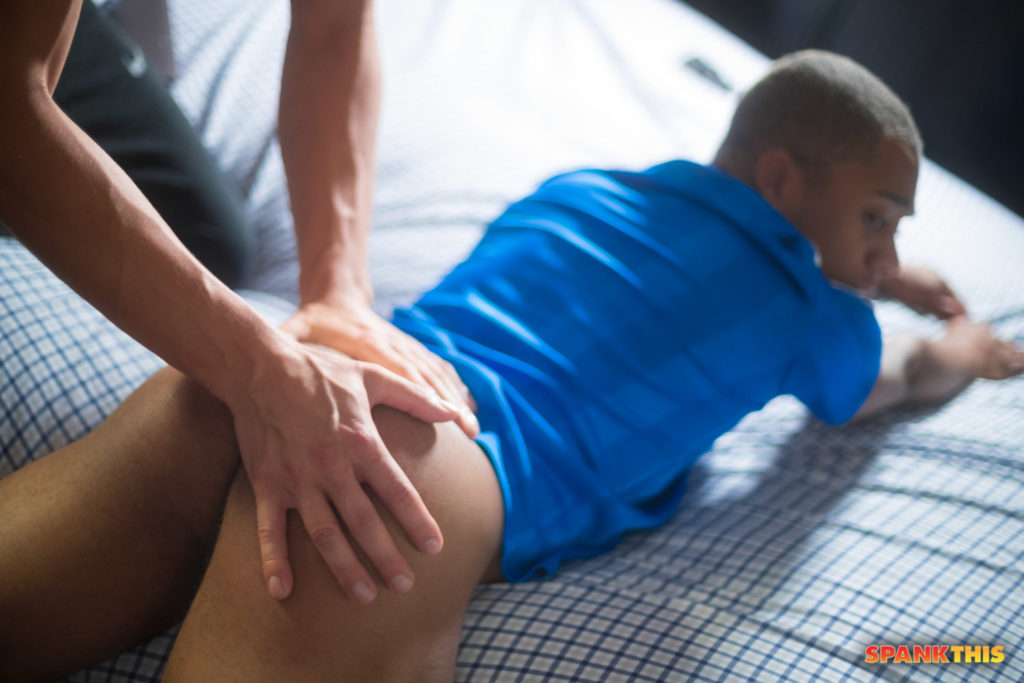 The hot hunk hammers away at Marcell's meaty booty and doesn't let up. Just to make sure he drives the lesson home, Hands holds a mirror up to Tykes' too cute face and goes in even more aggressive, telling him to "look a yourself," making sure he gets to the "bottom" of the problem. Hands wails at Marcell's beautiful brown butt in undies a bit then, completely pantses the pretty mess while making Marcell promise to keep their shared space clean. Johnny isn't quite convinced yet so, he gives it to the guy's gluteus absolutely gloriously.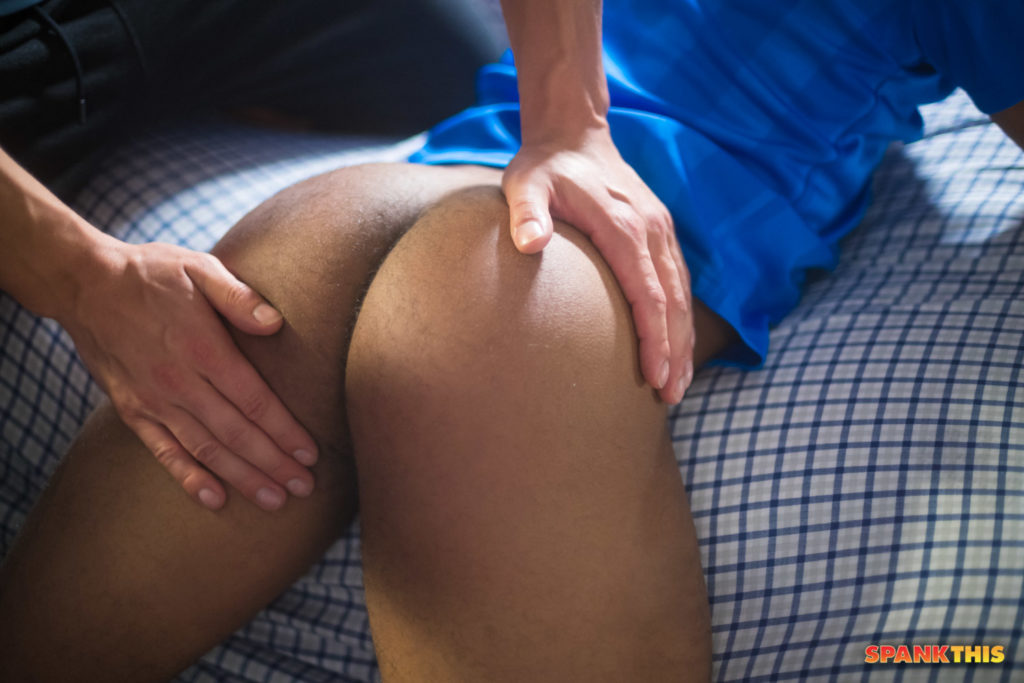 His perfectly rumped roomie thinks he butt beating is cumming to a close when Johnny gently caresses his caboose. Then, the spank happy hunk winds up his well muscled arm and swats Marcell's seat for all he's worth, counting down the last ten tachable tush tenderizing moments. Tykes' sweet moans are music to johnny's ears and are the porn perfect blend of pleasure and pain. The sexy spank stud is certain he's got through to the dirty dude, knowing his huge hands have put in a good days work convincing the kid to keep their place clean and tidy. Otherwise, Marcell now knows there WILL be hell to pay.