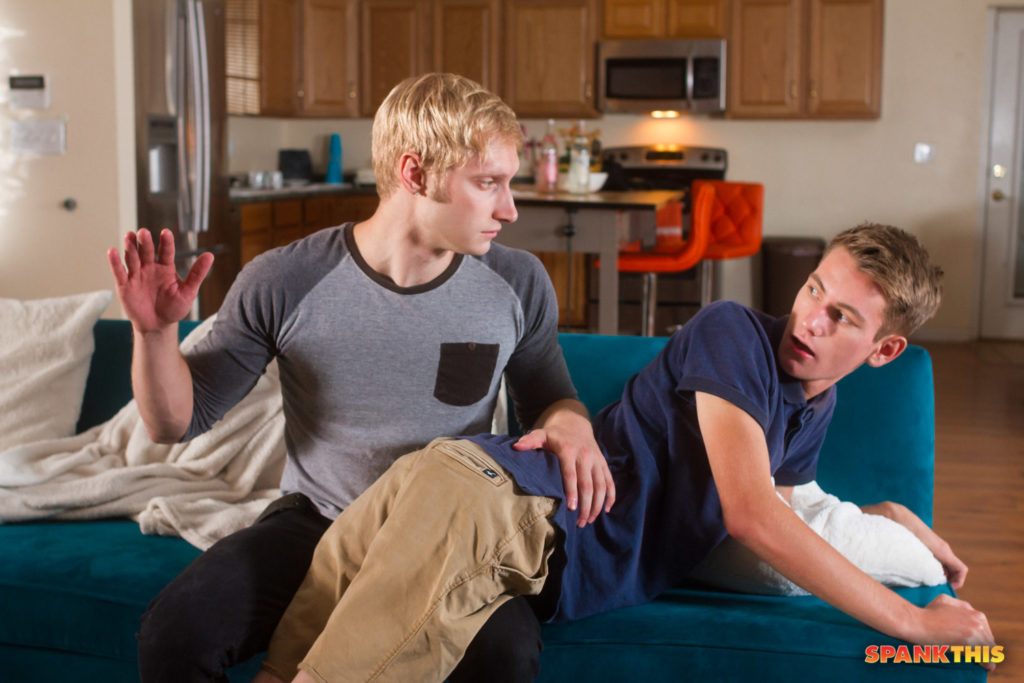 It's his way or the highway with Master Max Carter! We join Mr. Carter relaxing after a long day at work with tasty Trevor Harris on his knees helping him unwind.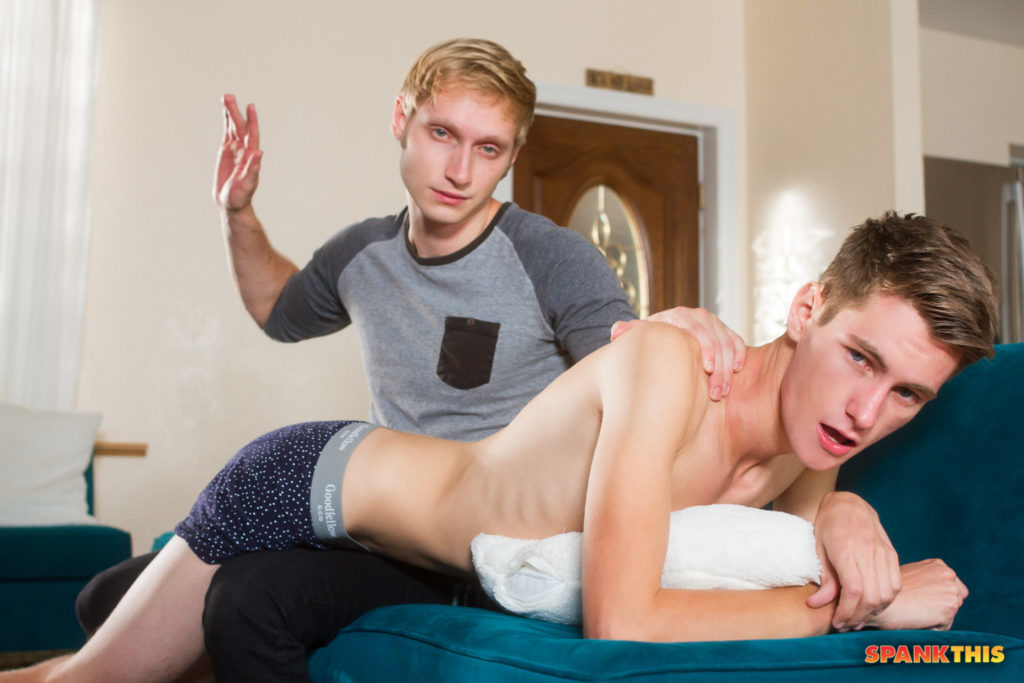 Max told the boy "no teeth,' and he only gives ONE warning! After the second incisor slip up, he bends the boy over and is hell bent on beating some sense into that beautiful booty of his! Epic, ass banging beats fill the air as the guys argue about sucking cock.
Max manhandles the hell out of Harris' hind end, swatting his smooth seat in various stages of undress. The peaches and cream caboose is cracked and smacked to a cherry ripe red while Harris buries his head in a pillow to muffle his moans of painful pleasure. Carter finally gets fuck boy fully naked and kneads his delicious derriere like pizza dough. After the sexy spank session, Max gives his well schooled cock sucker another go on his gorgeous groin and wouldn't you know it….Harris now sucks hog like a Hoover!