After waiting two hours for his boy toy at a restaurant, Max Carter storms into Taylor Colman's place to find the meaty-assed millennial fast asleep after a night of partying.
Master Max wakes the sleeping booty with a swift smack to his ample ass, anxious to give him a piece of his mind, and determined to teach his tasty twink's tush a lasting lesson. Carter continues the erotic ass assault on the Calvin-clad cutie's caboose while Coleman apologizes profusely.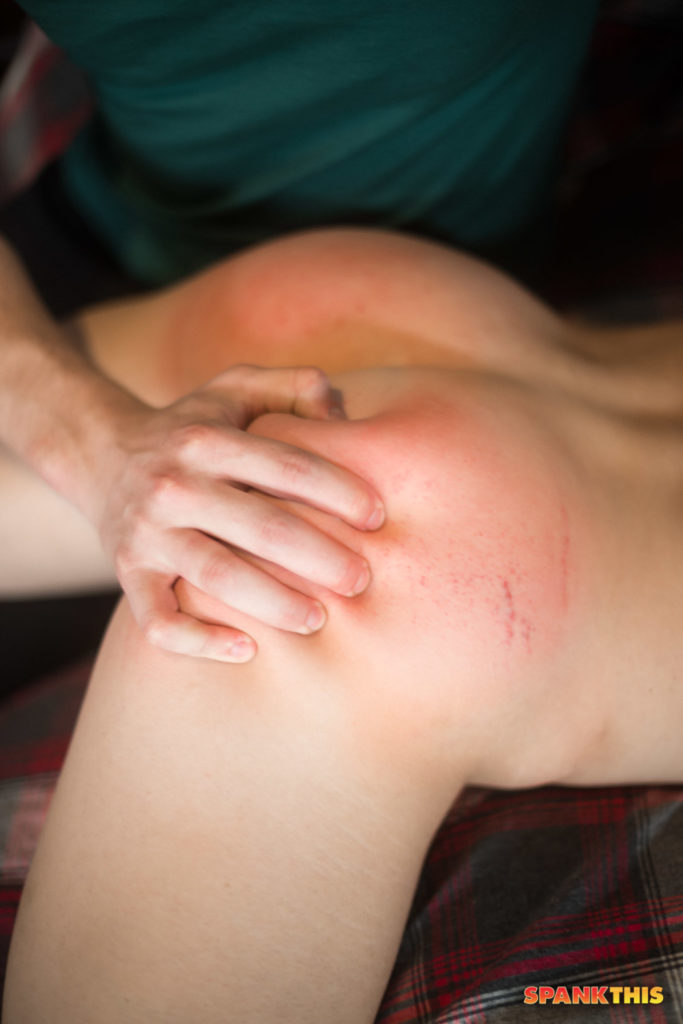 Wanting to see his hot handy work, Carter commands his boy to strip down to the buff. He continues cracking that crazy, hot can of his! Coleman is already cherry-cheeked, but Carter isn't stopping there! He spreads the young guy's sweet seat and pummels his pretty pink pucker with an open palm, causing Coleman to twitch and beg like a bad bitch for more!
His beautiful body elicits the sweet satisfaction of pleasurable pain, with his handsome face buried in the pillow he's clenching, and that bangin' bubble butt arched in excited anticipation for the next sweet spanking to cum smacking down on his delicious derrière.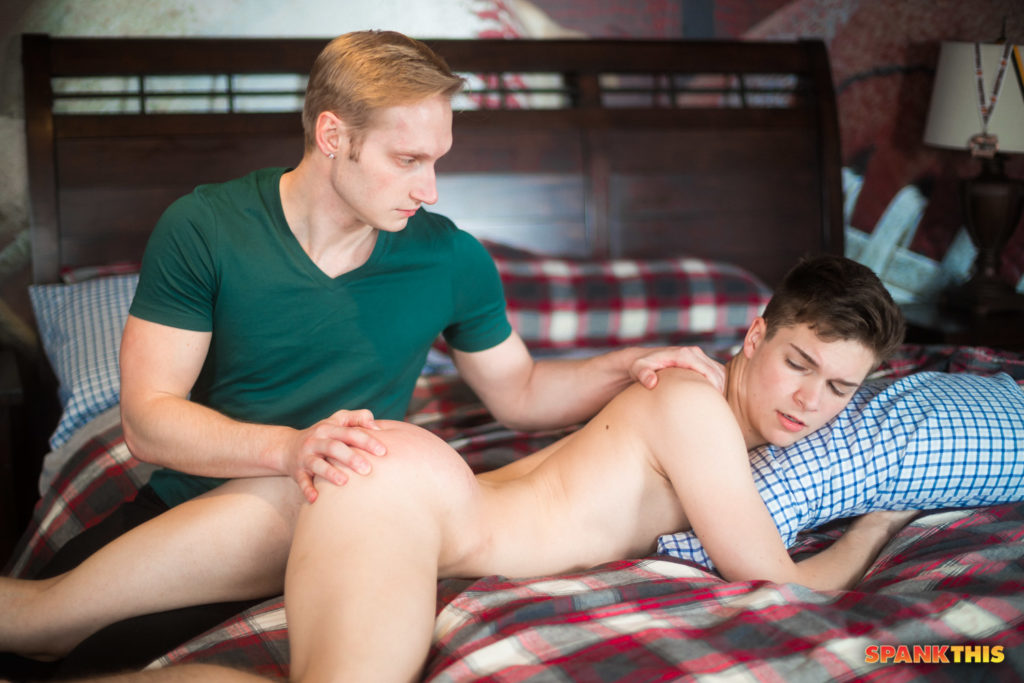 Max kneads the dude's donk like dough. He grabs fistfuls of Taylor's tight, plump posterior! He asks his pretty plaything how many more spanks he thinks he deserves. Now, the twink's tush is super tender; so, he says four. Carter knows his boy is resilient – he recommends six. AND, he makes Coleman count 'em down! Ass master Max REALLY makes these last licks count, hitting the hottie's hind end hard, and even using both hands when he deems necessary.
Carter reminds his boy toy of his trespasses, then makes the gorgeous guy stand. Sweetening the sting, Carter plants a kiss on Taylor's lips and orders him to get dressed. Taylor pulls his sexy, dark colored Calvin's up, but not before giving us a glorious view of that plump, apple red ass as he exits.