Garrett Kinsley has been fantasizing about his big, beautiful, brawny new roommate, Josh Brady since they moved in; and, tonight's the night all his dick thickening dreams cum true!
The tight-tailed twink kneels on the bench at the foot of his bed, showing off that spectacular seat in a sexy pair of super snug slacks. Beefcake Brady can't resist, and steps right up behind him – to take care of business, letting his new roomie know who's in charge.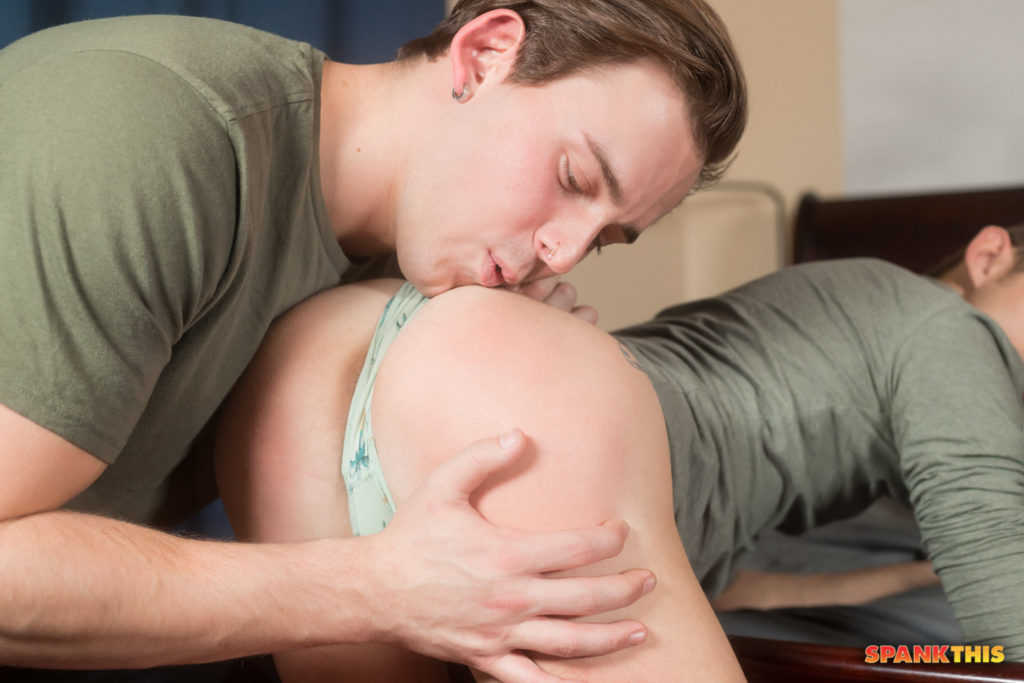 After a rig rocking, rump rub down, alpha boy Brady smacks that incredible ass hard, holding onto the boy by his belt to keep the lad in line. He dishes out porny punishment to the pretty boy's perfect posterior, kisses his neck, then strips his slacks off swiftly, and gets back to work wailing on that underwear clad ass.
He hits hard, turning that bangin' bubble butt, beat red. He hikes up the boy's briefs to show off his heavy handed work on Garrett's crimson colored can before closing the curtains, and really goin to town on that tail. He smacks Kinsley's sexy seat hard enough to make him wail with the perfect combination of pleasure and pain, before completely pantsing pretty boy, spreading that smooth hole, and continuing the cracking on that naked can. Kinsley loves Brady's big handed beat down, and lets him know it. He takes it like a champ, as his cherry cheeks and slender thighs burn bright. Then, in a stunning surprise, and a BIG bonus for us, Kinsley wakes from his delicious dream, ROCK HARD in a pair of tight shorts that can barely contain his colossal cock!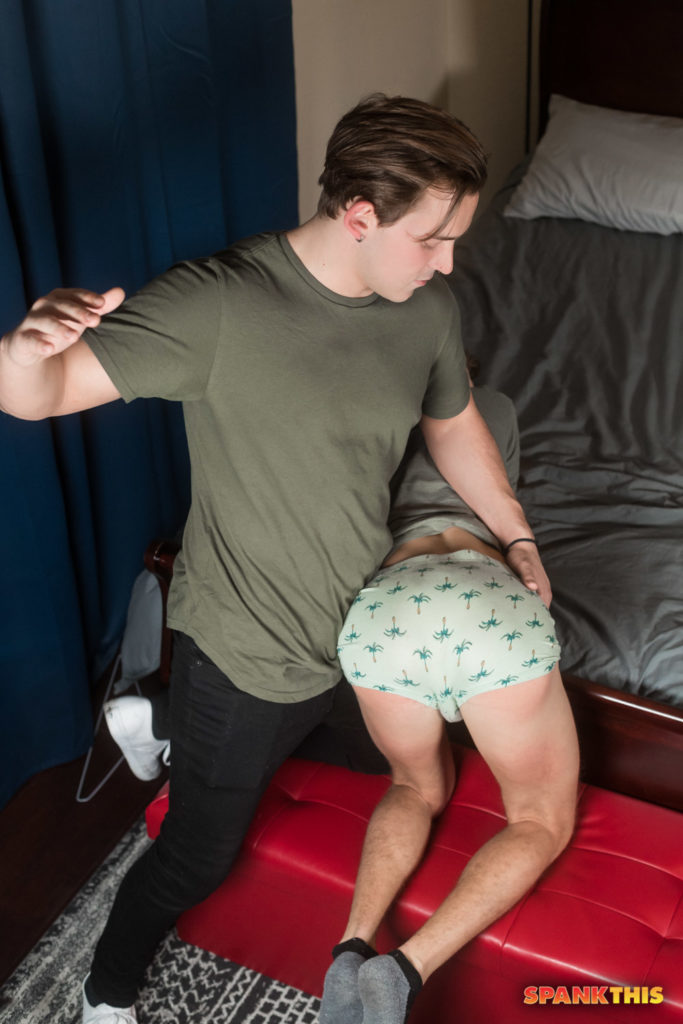 He whips his big beast out, then starts beating' his meat like Brady beat that ass! He smacks that super-sized schlong against his tight torso while slapping his own backside, imagining it's Josh's hot jock hand, handling his dreamy can. His fuckable frame tightens and tenses as with erotic anticipation; then, his extra thick dick douses his tan torso with white hot nut, as the rest oozes down his king kong dong and onto his hand, which he shoves up his hot little hole.